Projector Plugin 1.2.3 version
I
n this version capacity has been expanded. Added a combobox to select "Calibration System". That includes "Hakoniwa" and "Vioso". They are different calibration system have different blend and warp files to geometry correction.
More information for HAKONIWA system
http://www.libra-co.com/hako/index.htm
More information for VIOSO system
http://www.vioso.com/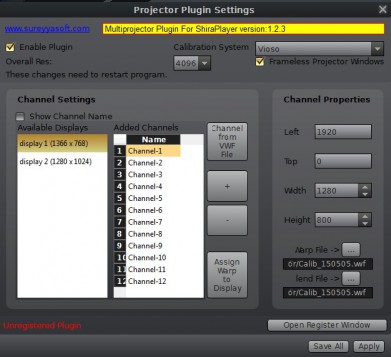 ShiraPlayer 1.8.9.2 version
A
button has added to control panel. With this button the ShiraPlayer can be used as a separate presentation software which would allow a presenter to show video, fisheye and flat media and writer feature but not have the Stellarium functions. This button allows presentations to be shown without showing the sky.
| | |
| --- | --- |
| |   |
| Before Clicked Hide Stellarium |   After Clicked Hide Stellarium |
ShiraPlayer Planet Axis and Equator Line Features
ShiraPlayer 1.8.8.2 version is prepared for users.
In this new release displayed planet rotation axis and equator lines. Use Flyby feature to show axis and equator lines.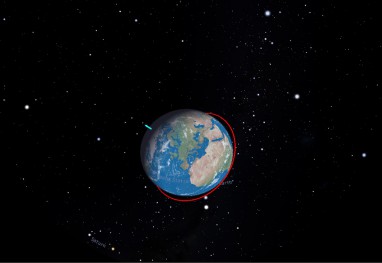 On Flyby feature.
New Star Trail Feature
Mr.Osamu Kato from AltairLLC had requested a new feature "StarTrail". With ShiraPlayer 1.8.8.3 version you can simulate startrail like real astro-photography. The ShiraPlayer 1.8.8.3 also includes "Front Sky buttons" , "Star Magnitude button" and "limit magnitude slider bar". These buttons are on "Stellarium Manager Window".
 New Features
StarTrail fetaure , Start 30x flow rate time and show "Star Trail"

Front Sky buttons:  Show front face of dome according cardinal directions.

Star limit mag. button and slider : Change count of showing stars according their magnitude.  
ShiraPlayer Constellations Feature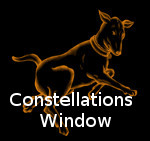 C
onstellation Windows is a new feature has functions that facilitate the constellation training. 
- Single shown well-known constellation
- Shown seasonal and zodiac constellations,collectively.
- Can be changed view Art-Line
- Can be changed constellation line width , color and art brightness.
This feature was requested by Mr.Osamu Kato from AltairLLC Company.
You can download and test ShiraPlayer 1.8.8 version.