This version published with some improvements and bug fixes.
Improvements:
- Galaxy images replaced with high resolution colored ones.
- Added most known Deep Space Objects high resolution textures on the 3D Sky.
- The target object information is shown along with the distance on the preview screen.
 
- Added "Orion Nebula Travelling" script ( orion_goto.sus )
- Produced fulldome 2K frames and created fulldome video
For downloadable version of produced 2K video click here and enter "other section" in download area.
- Added Korean language.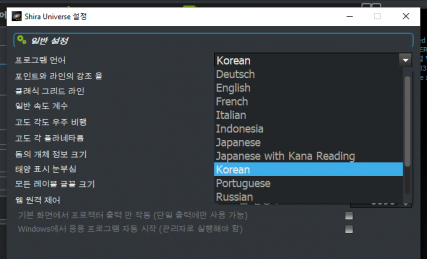 - A very little amount of light was given to the landscape night view.
- Clicking the scale buttons in planetarium mode first switched to space mode.
- If initial script exist, when the reset button is clicked, it is provided to run initial script after operations.
Bug fixes:
- Vera objects were not visible : Fixed.
- Undefined NearBy object could not targetted: Fixed.
- Could crash sometimes at first run: Fixed.
- Classic grid lines not work: Fixed.
- Behind the constellation pictures on 3D mode were not visible : Fixed.