Version 5.1 has been released with a number of improvements and bug fixes.
Completed below works
- In order to inform the audience instantly, the information of each selected Messier Object is displayed on the screen in html format.
You can make changes to the relevant files by accessing them via the "SU/catalogs/messier_info" file path.

- The realistic atmosphere image of Mars was created in both landing and takeoff modes.
- Added object marking feature. Thanks to this feature, object selections will be shown animated in the dome. It will be possible to travel to the marked object from the controls on the preview screen. Object marking can be done by clicking the Mark button on the desired object on the Target & Scale screen. At the same time, objects can be marked with a right click of the mouse on the preview screen. The properties of the marked object are displayed with the new window added at the bottom of the preview screen.
- All lines and fonts of objects can be adjusted and saved. Script commands for these have been updated.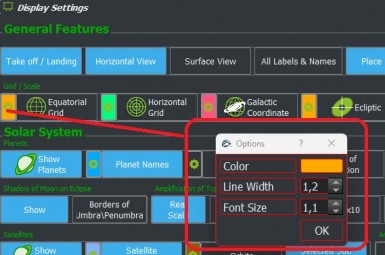 - Added Photometric H-Alpha Survey (H Alpha) controls.
- Added support for Logitech flight simulator joysitick and Sony PlayStation joystick controls.
The video below was shot by Mr. Apon from Chinese dealer Ray-Digital on the company's multi-projector system ( https://www.ray-digital.com/ ).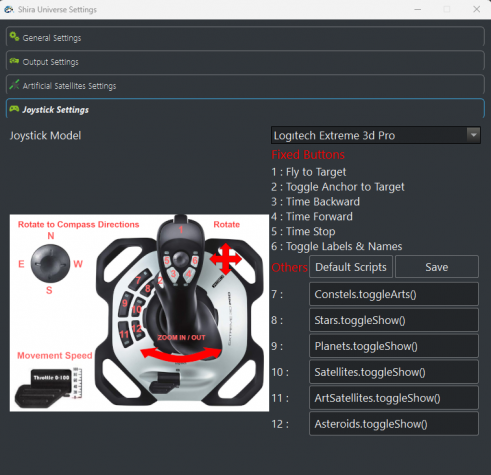 - Added script file for showing The Lunar Mansions
- Since the old ScreenToDome feature is now the responsibility of Shira Presenter, its shortcut has been added to the main screen.
- Script commands related to anchor replacement and reset have been added
- In the ShiraPresenter flat player, the aspect ratio is limited to a maximum of 100.
- Black hole effect not working, fixed.
- Moon orbit not visible in landing mode, fixed.
- Fixed wrong zoom ratios when the atmosphere is closed when zooming the solar system.
- Fixed the problem that occurred when accessing the resource in the Data2Dome tool.
- Fixed incorrect tab displayed during play in Data2Dome tool. 
Full version package can be downloaded from the download area. Click