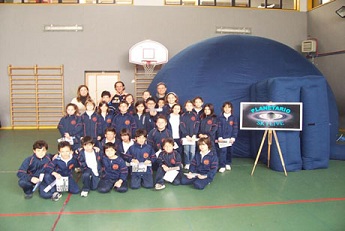 John Verga who is responsible Vulcano (Etna) museum in Sicily Italy. (http://www.etnaplanetarium.com)
He has got 5 meter inflatable dome used a spheric mirror and Mitsubishi full HD projector.
He has choosen ShiraPlayer becuse of spherical projection feature without problems. 
Also he has used spherical parameter with "texture_triangle_base_length=4" for best result.