New features and fixed bugs:  
"InitView", "initFov", "auto_zoom_out_resets_direction" values are no longer available in config file. Now ShiraPlayer starts at 180 degree fov and fix view direction for planetarium users. After any object zoom-out return to initial view.
"\" "/" keyboard functions ( autoZoomOut autoZoomIn ) are fixed. After auto zooming domeview locates to initial view.
While using search dialog, NGC objects and satellites can not be select. This bug is fixed.
After click anywhere outside the preview window was unfocused. Now to click on preview window anywhere is again provided to focus on it.
Fixed select/unselect object with mouse left / right.
"Show with Daylight" checkbox is added into "Media Manager Frames" tab. You can show fisheye frames with daylight or not.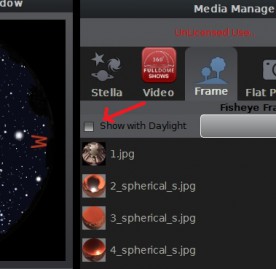 Satellite plugin settings dialog opening was provided. Add "Show Satellite" checkbox to dialog form for show or hide all satellites.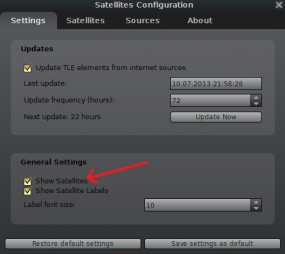 Flat Presentation texture waves was reduced. I hope in the future versions, it will solved exactly.