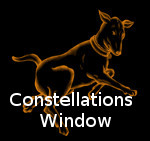 C
onstellation Windows is a new feature has functions that facilitate the constellation training. 
- Single shown well-known constellation
- Shown seasonal and zodiac constellations,collectively.
- Can be changed view Art-Line
- Can be changed constellation line width and color.
This feature was requested by Mr.Osamu Kato from AltairLLC Company.
You can download and test ShiraPlayer 1.8.8 version from download section.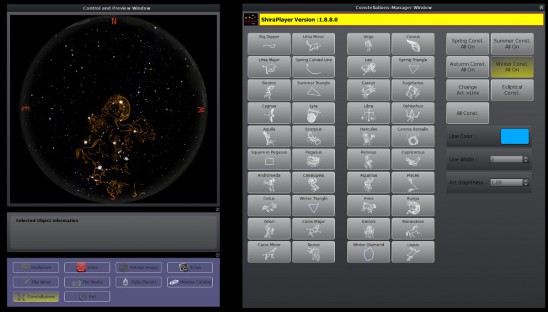 Sample image of "Constellation Window" Module.